Construction on new route down Manitou Incline to start Tuesday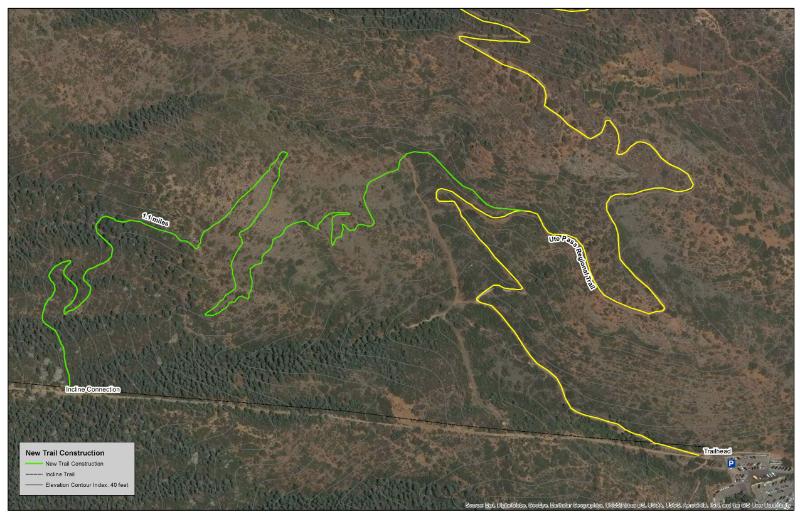 The City of Colorado Springs, which owns the Manitou Incline, announced in a release Friday that several trail renovations are expected to get underway next week.
Among them is a new path down the Incline that will offer hikers an alternative to the Barr Trail, said City communications officer Vanessa Zink in the release.
The new Northern Incline Trail will be a 1.1 mile naturally-surfaced route on City property that will connect to the Incline about half-way up.
The new trail will join the Ute Pass Regional Trail at railroad tie 1300, giving users another option to hike down from the Incline. Construction on the project is expected to last until July, weather depending. Its being funded by Incline Friends, who contributed to the planning development and building costs, according to the release.
The City also announced parking improvements at Red Rock Canyon Open Space and a renovation to Shooks Run Trail around downtown Colorado Springs.
The City says the parking construction at Red Rock Canyon will help accommodate a greater number of visitors. The main parking lot at Highway 24 and Ridge Street will be expanded to 45 more stalls, while a new trailhead construction along 26th Street will get 17 stalls. The open space is set to remain open throughout the construction which is expected to finish up in early July.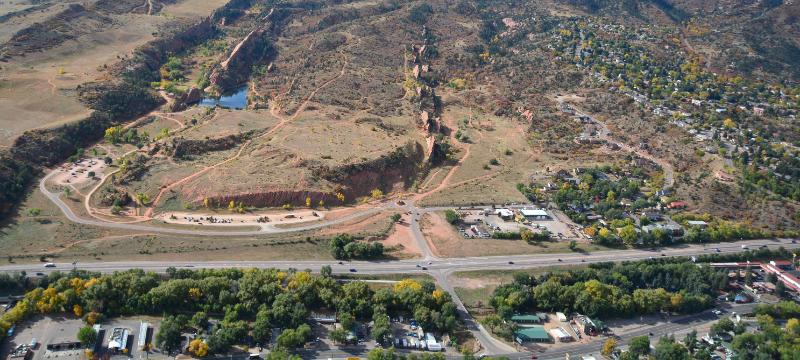 Meanwhile, near downtown Colorado Springs, a section of the Legacy Loop is set to be renovated. Existing asphalt on a section of Shooks Run Trail will be removed and replaced with concrete.
The new trail will be 10 feet wide with a 2-foot gravel running path on one side of the trail. The city says the project will also include four new pedestrian ramps.
During construction, which is expected to last until the end of June, the section of the trail will be rerouted with posted detour signs. The renovation is funded by voter-approved measure 2B.