98-year-old WWII veteran in Colorado Springs gets flooded with birthday cards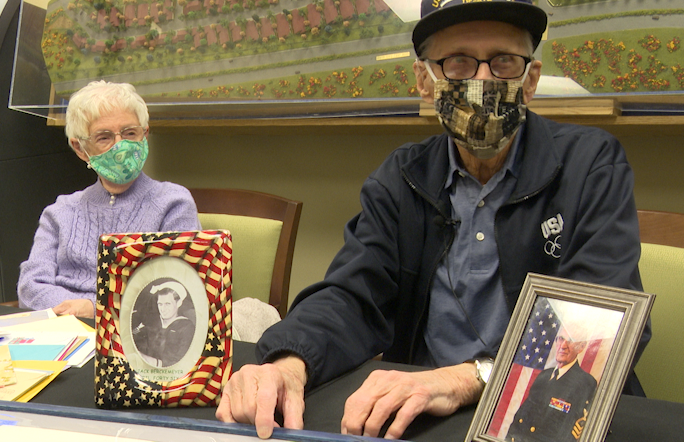 COLORADO SPRINGS, Colo. (KRDO) -- Jack R. Berckemeyer turned 98-years-old on Friday, May 22. The WWII veteran served in the navy for 20 years. He now lives in the Brookdale Skyline Retirement Home in Colorado Springs.
Berckemeyer's son, also named Jack Berckemeyer, says he is "still very active, loves to dance, funny and is a fantastic dad." Jack's two sons, Jack and Scott, are not able to fully celebrate with him due to social distancing. Instead, they've asked friends to send Berckemeyer a special note or birthday card.
Berckemeyer says he's so excited when opens the mailbox, as he's receiving notes and cards coming from all around the United States.