Wolf sanctuary near Guffey closing at end of December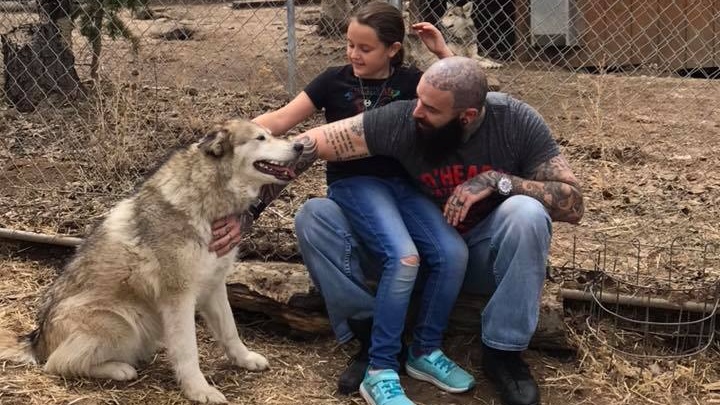 One of Colorado's wolf sanctuaries just announced it will be closing at the end of the month, but the animals are slated to go to a non-profit that helps people with PTSD.
The Rocky Mountain Wildlife Foundation, based just outside of Guffey in Park County, posted to Facebook Sunday saying it would be closing its sanctuary at the end of December. The sanctuary has been running for more than two decades.
RMWF has more than 35 acres of land for its sanctuary, and organizers with the non-profit say their goal was to help people of all ages interact with wolves and learn more about them.
Sunday's Facebook post says, "Both Mark and Catherine [Johnson] are feeling their age and caring for our beloved wolves and wolf dogs is getting more difficult."
The Johnsons say the animals at the sanctuary will be going to Mattersville, a non-profit in Sedalia that helps military members and people with PTSD. They're going there so that the wolves can keep interacting with people, according to RMWF.
While this sanctuary may be closing at the end of the month, the Colorado Wolf and Wildlife Center is still open to visitors in Divide, which is 45 minutes away.
Follow the Rocky Mountain Wildlife Foundation Facebook page for more updates throughout the month.