Survivor raises funds for lung cancer research, wins ticket to Pro Bowl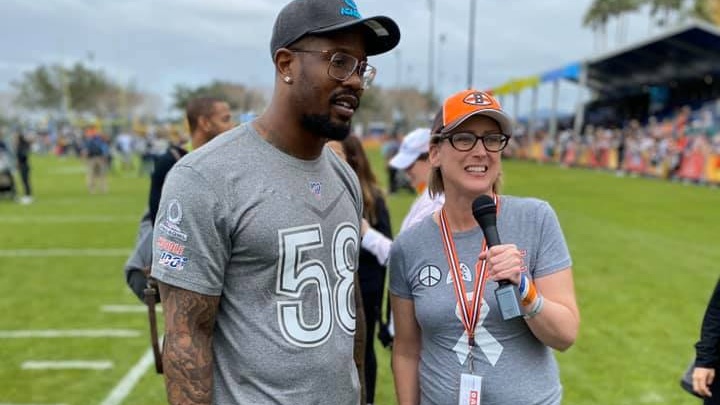 COLORADO SPRINGS, Colo. (KRDO) -- A cancer survivor in Colorado Springs earned a ticket to the 2020 Pro Bowl last week after raising funds for lung cancer research.
Lisa Moran has gathered $11,800 and is taking part in a national fundraiser called "Team Draft," which began when former NFL linebacker Chris Draft's wife passed away from lung cancer.
Moran was diagnosed with stage four lung cancer in 2015. She's since been able to keep the cancer at bay and decided to advocate for other survivors through the national challenge.
"I feel honored to represent other lung cancer survivors," said Moran, who recently won a Pro Bowl trip to Florida and shared her story with some of her favorite football players.
While stage four cancer is often difficult to treat and remission is unlikely, Moran says she's found success in treatment involving biomarker testing.
Doctors will take a biopsy of the patient and evaluate gene mutations in the tumor that may be causing the cancer to grow. Their findings will then lead to more specialized treatment for the patient.
"There was a genomic mutation was driving my lung cancer," Moran said of her doctor's findings. "And there was FDA-approved targeted therapy that I could take as treatment to keep the cancer stable and at bay."
With her medical treatment working, she's hoping others will be inspired and donate to lung cancer research happening in Colorado.
Moran says the University of Colorado Cancer Center has been leading the path for better diagnoses and treatments, especially for lung cancer.
She's hoping people will keep donating to her campaign and join her fight against cancer.
"If somebody thinks 'Well my $10 won't help,' well it does," Moran said. "Everybody needs to come together."