Police investigating after human remains found at Monument Valley Park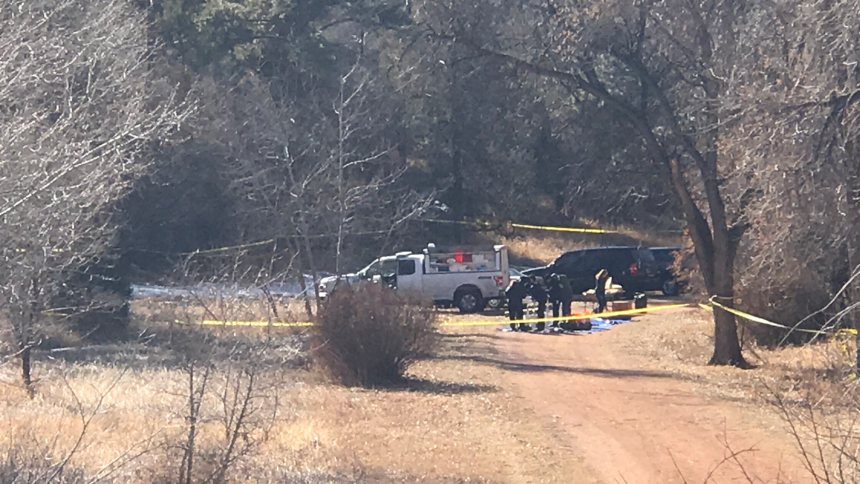 COLORADO SPRINGS, Colo. (KRDO) -- Hikers walking through Monument Valley Park on Sunday afternoon found what they thought might be bones, and Colorado Springs police confirm that they found human skeletal remains in the park.
Forensics teams were called to the north end of Monument Valley Park and set up a large investigation scene. The Colorado Bureau of Investigation is also assisting local law enforcement.
It's not clear what condition the remains were in, and police haven't said anything about releasing an identity yet.
Lieutenant Jim Sokolik says it's too early to tell if there's any foul play and CSPD's investigation will rely heavily on forensic findings.
"We don't even know if we have a criminal matter here," Sokolik said. "It's very much left up to forensics now to identify these remains, identify how old they are, just identify where they came from.
CBI technicians could be seen from afar carrying buckets of dirt and sifting through them to find further evidence. Sokolik says the remains were found off-trail in a heavily wooded area.
The source of the skeletal remains is just as much of a mystery for people walking near the active scene.
"I mean if someone has decomposed to the point of bones, that takes a little while," said Robert Shorkey, who lives near Monument Valley Park. "And we walk down here often and I know many others do too. So to have not seen that seems strange."
Shorkey says the local park is popular among homeless people and fears the remains may belong to one of them.
"It is a bit disconcerting to think that someone could have died here or had been murdered possibly and brought here," he said. "And no one saw it."
CSPD says it won't have further updates until CBI technicians and the coroner completes their analysis.
"It's very much up to the forensic science to determine why these are here," Sokolik said.