Patrick Frazee trial: What's next for Krystal Lee?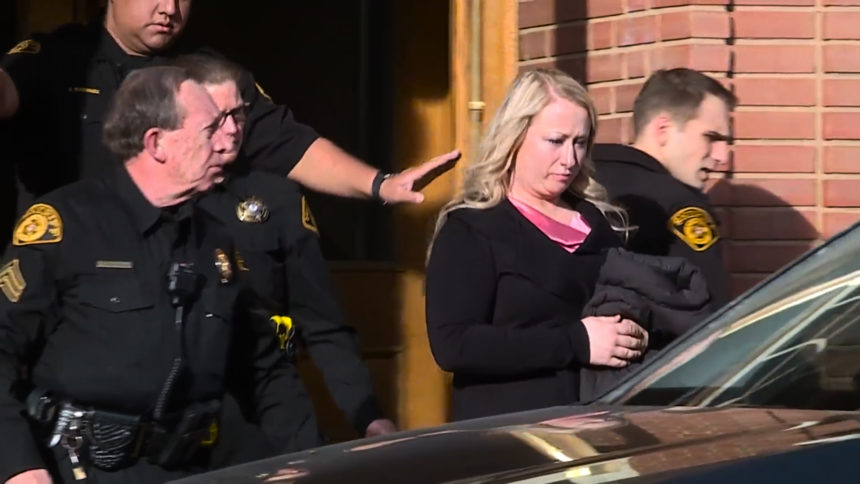 Update:
Tomorrow, December 2nd, the prosecution's star witness, Krystal Lee is will learn her fate. Lee will go before a judge where she will be sentenced (or learn when she will be sentenced). Due to her plea deal, the maximum she could serve is 3 years in prison.
Previous Story:
Convicted murderer Patrick Frazee sits in the Teller County jail, and barring a successful appeal, he will never be a free man again. He was found guilty Wednesday and sentenced to life in prison plus 156 years for the killing of his fiancée Kelsey Berreth.
Critical testimony came from his alleged mistress, Krystal Lee. She pleaded guilty to tampering with evidence in return for testifying against Frazee.
She told investigators Frazee confessed to hitting Berreth over the head with a bat.
"We did a deal with the devil, there is no ifs, ands, or buts about that," said Fourth Judicial District Attorney, Dan May.
Those words were used to describe Lee, a witness in the case and Frazee's mistress.
"Krystal Lee -- when she came forward with all this information, it was information we didn't have, we didn't know. We didn't know how Kelsey had died," said Jennifer Viehman, a prosecutor.
Lee is the reason investigators know Berreth was killed on November 22, Thanksgiving Day, last year. She admitted she knew about Frazee's plan to kill Berreth, then cleaned up the crime scene and even disposed of Berreth's cell phone.
"In my opinion, she's getting an incredible deal by a cap of three years on her sentence," said Criminal Defense Attorney Pat Mika.
He believes prosecutors will likely push for the maximum sentence.
"I can't imagine under any circumstances that Judge [Scott] Sells would give Krystal Lee anything less than three years in the department of corrections," Mika said.
But something we learned for the first time in court was that Lee had previous contact with Berreth over text before the murder, and that she apparently failed to reveal that to investigators or prosecutors.
"It seems to me that this is a pretty significant piece of information that she used an alias to contact the decedent in this case and that would be something that could potentially cause the prosecution to revoke the plea agreement," Mika said.
May says Lee is due back in court in December; it's possible she will be sentenced for her role in this case. She faces anywhere from 3 years to probation for tampering with evidence.