KRDO's Thursday Morning Pet of the Week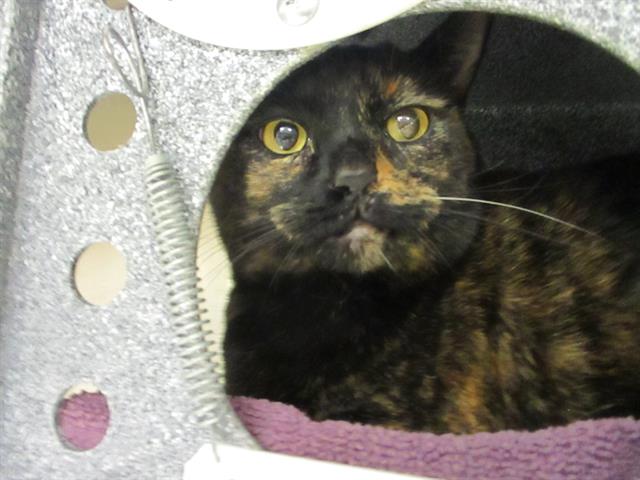 KRDO's Pet of the Week, brought to you by the Humane Society and High Country Veterinary Hospital.
Meet Jupiter, an adorable, sassy little tortie who can't wait to keep you company at your house! Jupiter came to HSPPR because her owners couldn't care for her anymore, so now Jupiter is looking for a new home that will love her for the rest of her days. Jupiter has lived with children and dogs before, and so long as all her new friends are calm and respectful to kitties, she does very well. Plus, you get that amazing tortie personality! Come visit with Jupiter for yourself today. Her adoption fee is $100, which includes a voucher for a veterinarian exam, vaccinations, 30 days of health insurance, and a microchip, and she is already spayed.
Want to know more about Jupiter? Visit hsppr.org or visit in person at 610 Abbot Lane in Colorado Springs. Adoption hours are 11 am – 5 pm weekdays and 11:00 am – 4:30 pm weekends. Yes, we are open for first-come, first-served adoptions! For the safety of our staff and adopters, we are limiting the number of adopters in the building at a time, so we thank you all for your patience. Can't adopt right now? You can still help out pets in need in our region by making a donation at hsppr.org/donate.