Colorado State trooper crashes, flips on Hwy 24 near Woodland Park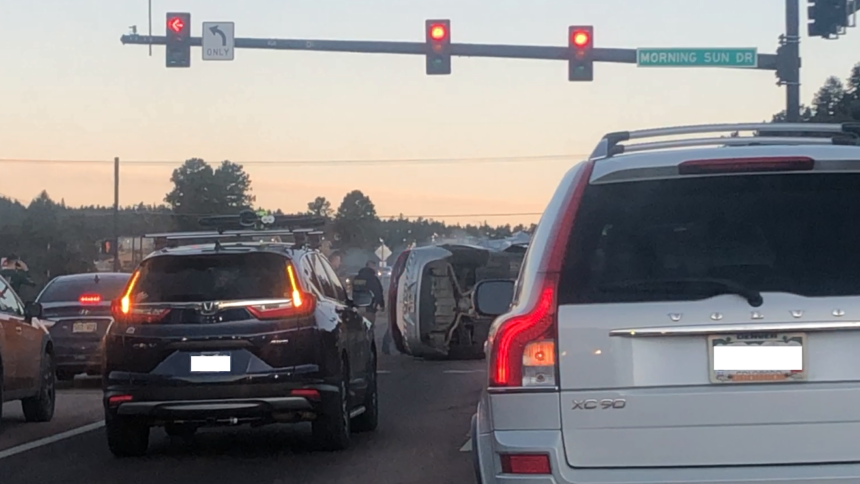 A Colorado State trooper flipped his patrol vehicle on Highway 24 near Woodland Park Friday morning.
The call came in at 6:46 a.m. According to Colorado State Patrol, the trooper was traveling westbound on Hwy 24 at milepost 287 when he failed to stop in time at the stoplight.
The trooper crashed into a semi-truck and rolled the vehicle on its side.
The trooper was okay and the person in the other vehicle was not injured.
The highway reopened at 7:44 a.m.