2 arrested for string of ID thefts in Colorado Springs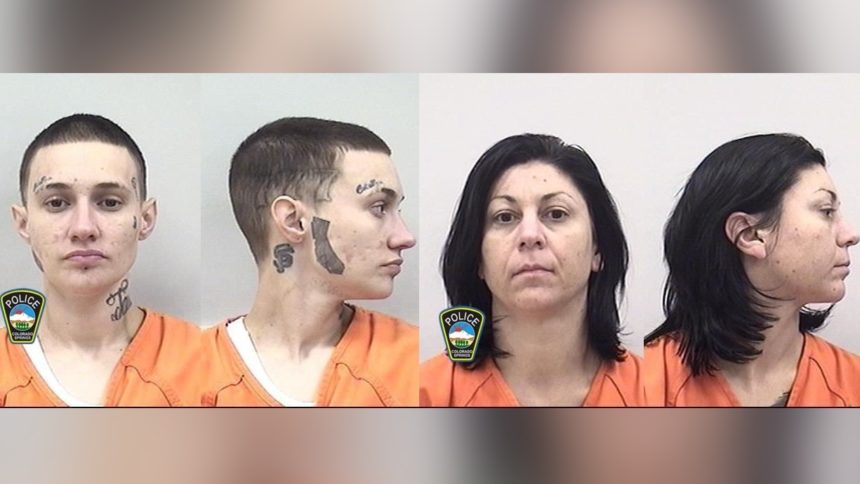 Colorado Springs police say two people are facing charges for a pattern of identity thefts in the city, including stealing ledgers from the Broadmoor Hotel.
According to CSPD, Heather Honeycutt and Jami Bounous came to Colorado Springs after being released from a Las Vegas prison for identity theft charges.
Once they were here, they allegedly got back to their old habits -- in April 2019, they were arrested by CSPD for identity theft and possessing a ledger from the Broadmoor Hotel filled with personal information. CSPD says they were sentenced to probation for that incident, and they were arrested again in August for possessing counterfeit driver's licenses, counterfeit debit cards, and four more ledgers.
Police kept investigating and found that a third person, Tamra Kelly, had also been released from the Las Vegas prison with Honeycutt and Bounous. In September, she was caught at the Broadmoor with ID documents, along with heroin and methamphetamines, and she was placed under arrest.
On Oct. 24, investigators found with Honeycutt at an Embassy Suites hotel. Inside the hotel room, police found stolen identification documents. When police tried to make an arrest, Honeycutt and Bounous "scaled off the third-floor balcony to ground level." They were taken into custody on the ground.
CSPD says more arrest warrants are expected, and multiple police departments are investigating the trio.