Last-minute reminders before submitting your ballot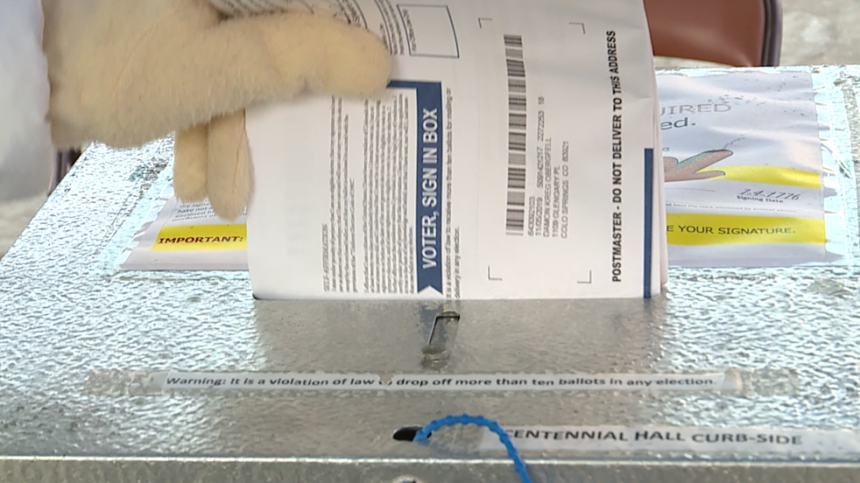 It's Election Day, but that doesn't mean that you've missed your opportunity to submit your ballot.
El Paso County Clerk and Recorder Chuck Broerman said, "You can use one of our seven voter services and polling centers. If you haven't registered to vote or you spoiled your ballot you can come to one of those locations."
Along with the voter service and polling centers, 26 drop boxes are spread throughout the County and are all open until 7 pm.
Broerman said, "We used to have 16, now we have added 10 more in advance of this election, so they're very popular usually 75-80% of voters use one of the drop boxes."
And even though there are only four measures on the ballot in El Paso County, Broerman said they are set to break the record for the number of ballots submitted which was previously set in 2017. Through Monday, they had already counted 129,000 ballots.
"We think somewhere between 33,000-40,000 will be returned today, we hope more will return today and if we get those numbers we will easily go over that benchmark that was established in 2017," said Broerman.
You will be able to keep track of the ballot count throughout the night, However, the official results will not be released until eight days from now.
And according to Broerman, the number one mistake that people make when submitting their ballot is not signing their ballot. So before you submit that ballot it's extremely important that you have signed it.