Army Football wears 4th Infantry Division patch for Fort Carson at Air Force game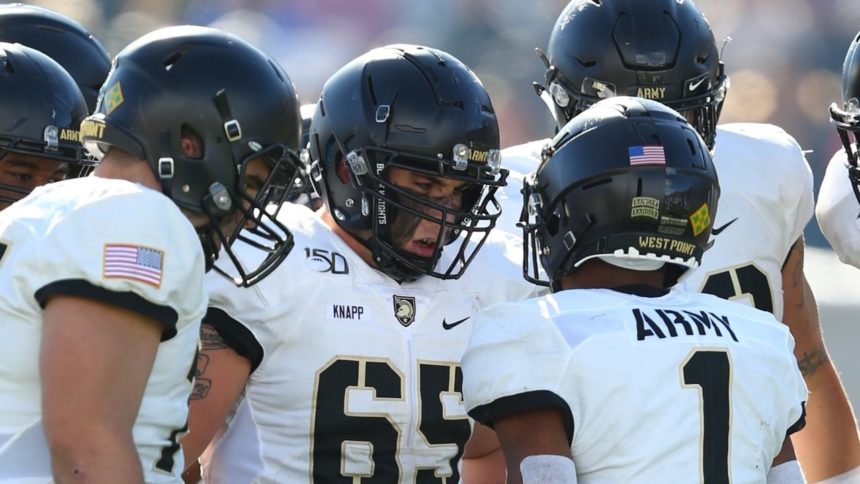 The Air Force Falcons may be the home team, but the Army Black Knights are paying homage to the local troops in their own way.
In honor of Fort Carson and the 4th Infantry Division based there, the Black Knights are wearing the 4th Infantry Division insignia patch on their helmets.
The patch, a diamond with four points of ivy, is derived from a play-on-words, according to the division's website. The Roman numeral IV became "I" and "V" to make "ivy".
The team will be donning several patches throughout this season, each in respect of a different U.S. Army division.
"Army Football will continue to honor the U.S. Army this season, wearing helmet insignia for several unique active divisions as well as the U.S. Army Special Operations Command," according to a statement from the team's website.
Steadfast and loyal today at Air Force!@4thInfDiv#GoArmy pic.twitter.com/eFRMKQBemF

— Army Football (@ArmyWP_Football) November 2, 2019