COVID-19 patients start experimental COVID-19 treatment at Colorado Springs hospital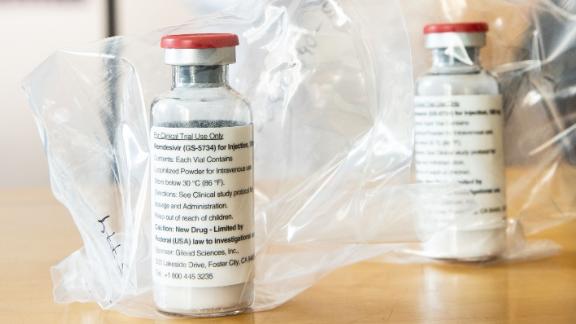 COLORADO SPRINGS, Colo. (KRDO) -- Two patients at a Colorado Springs hospital started receiving the first of five remdesivir treatments meant to aid the fight against COVID-19.
Thursday morning, Penrose Hospital Pharmacy Director Alison Schlang said the patients were the right fit for the new treatment.
"We want to make sure that they don't have liver disfunction or kidney disfunction that could be more harmful if we were to put them on this drug," Schlang explained.
Remdesivir is administered through intravenous therapy, or IV, for five days, and the goal is for patients to start feeling relief from the coronavirus soon after.
Schlang says, "this is really the first opportunity to treat, try to combat the virus."
The new drug developed by Gilead Sciences isn't approved by the Federal Drug Administration (FDA) but was authorized for emergency use to treat some COVID-19 patients.
The Colorado State Unified Command Group (UCG) received its second allocation of the experimental drug earlier this week and distributed it to several hospital groups, including UCHealth and Centura.
UCHealth representatives in Colorado say the drug was sent to their Aurora location and from there it will be distributed to hospitals with patients who need it. So far, there isn't a need for UCHealth patients in Colorado Springs.
As more communities in Colorado start to open up Schland says the information provided by Coloradans given the drug will be important.
"We will have the opportunity to provide information back so every patient that this drug is used on is asked to provide consent so we can share the data to show if it's beneficial or not and that could really help set us up in the future if this is beneficial medication to use it if needed in the future."
The drug is administered once a day, for five days. After that, doctors will be able to tell if patients have reacted well to the treatment.