Security-Widefield man pleads guilty to murdering 21-year-old girlfriend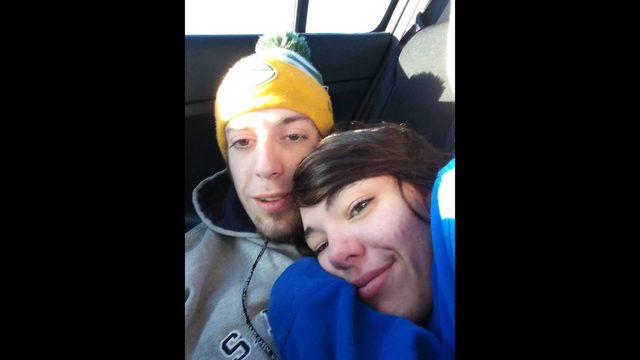 SECURITY-WIDEFIELD, Colo. (KRDO) -- A man from Security-Widefield pleaded guilty Friday to the second-degree murder of his girlfriend after her killing last April.
Ryker Scott, 25, could face up to 48 years in prison for the murder of Alexandria Morris, 21. His sentence hearing will be on May 22nd at 9 a.m.
El Paso County Sheriff's Office responded to a call of domestic violence on the 1900 block of Hallam Avenue in Security-Widefield just after 2 a.m. on April 14, 2019. Deputies found the body of Morris who had been stabbed multiple times.
A deputy immediately started CPR, bud medical personnel pronounced the victim deceased upon arrival. Scott's father was found sleeping inside the house in another bedroom.
Scott reportedly walked outside the home after the murder and told a family friend that he had murdered his girlfriend, according to the arrest affidavit.
The family friend was a man named William Edge, who says Scott was extremely distraught and covered in blood. The arrest papers say Scott kept telling his friend "I killed her, I killed her. I just killed Alex."
Edge brought Scott into his garage and kept him there while calling 911.
In an interview with KRDO, Edge says he didn't know the victim's family.
"I'm so sorry to Alex's family and there's just no words that I can express to them," Edge said. "I've never really met them but I might want to meet them one day, just give them all a hug and tell them how sorry I am."
Edge says calling the police was one of the hardest decisions of his life, especially since he was good friends with Scott's father.
"It haunts me," he said. "I wanted to help him the best I can, but the best way I could do that was to talk him into the house and we called the Sheriff."
The affidavit says Scott had a history of drug abuse, and the document says Scott and Morris had gotten in fights before, including an argument earlier that night.
Deputies arrested Scott on murder charges and a count of domestic violence. He was held in El Paso County Jail with no bond.