Cheyenne Mountain Zoo welcomes new baby howler monkey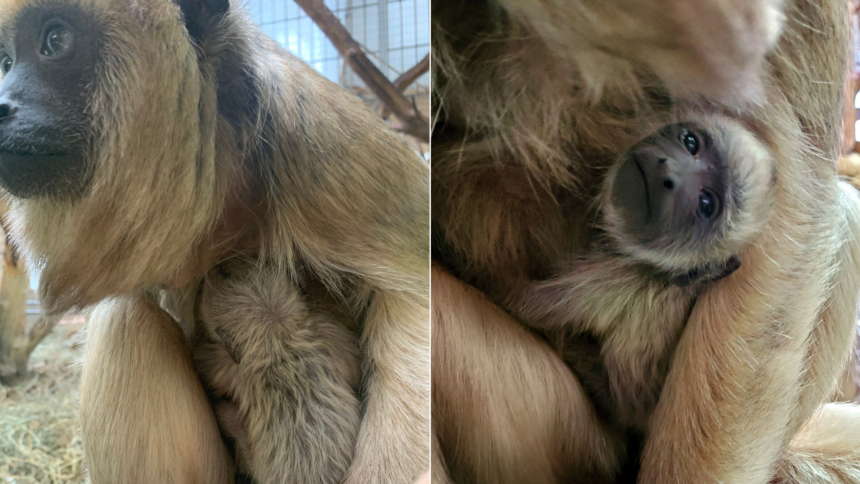 COLORADO SPRINGS, Colo. (KRDO) -- Just in time for Valentine's Day, Cheyenne Mountain Zoo's howler monkey Charlie gave birth to her second bundle of joy on Thursday.
The zoo says the baby was born early Thursday and they're bonding quickly. The baby is healthy and strong, the zoo reported, but we won't know its gender for a few months.
Cupid is a gender-neutral name, right?
Charlie gave birth to her first baby, Louie, back in March. Charlie, Louie, and dad Howie will all be with the new baby in the Monkey Pavilion; that means you've got a good chance at seeing the newborn.
"We are so excited that Louie will have a sibling to grow up and play with," said Cheyenne Mountain Zoo Monkey Pavilion keeper Erika Furnes. "He enjoys playfully wrestling with his parents, and we can't wait to see the two young howler monkeys play together once his younger sibling is old enough."