Pueblo City Council approves ballot question on future of Black Hills Energy partnership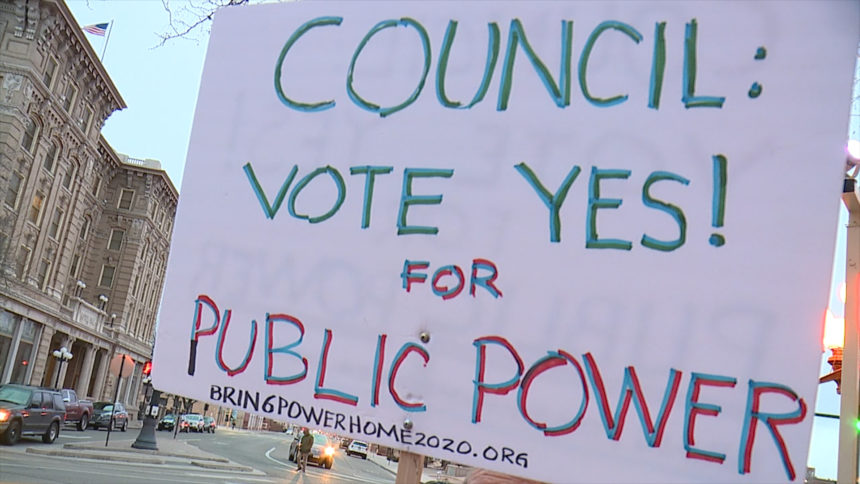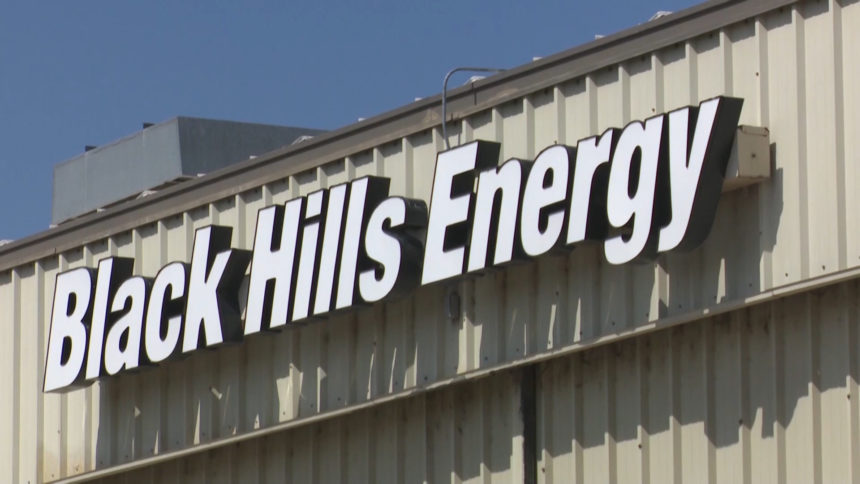 PUEBLO, Colo. (KRDO) -- Monday night Pueblo City Council voted unanimously to approve a ballot question asking residents if they want to leave the city's electricity provider and forming its own public electric utility.
Now, the item will appear on a ballot for Pueblo voters in a special election to be held on May 5th. If approved by voters, the ballot item would terminate the city's franchise agreement with Black Hills Energy and amend the city's charter.
The charter would authorize the Pueblo Board of Water Works to operate as both the city's water and electric works, and purchase or condemn Black Hills Energy's assets.
Supporters of the move to a public electric utility argue Black Hills Energy's rates are too high, hurting homeowners and Pueblo's ability to grow economically.
Back in September 2017, Pueblo City Council first declared intent to leave Black Hills Energy and form its own public electric utility by August of 2020. Two months later city council formed the Electric Utility Commission (EUC) to advise the city and mayor on the matter.
In October 2019, a consultant to the city who was studying the feasibility of forming a public electric utility in Pueblo, claimed municipalization would provide city customers with a retail rate saving approximately 10% if the city purchased or condemned Black Hills Energy's assets. The consultant then claimed that the city customer could potentially save 12% if the city simply acquired the assets in the city and county.
Black Hills Energy refutes these rate-saving claims.
"The City of Pueblo would be attempting a government takeover of a private business, the process of which is a costly, risky and a lengthy endeavor," said Julie Rodriguez with Black Hills Energy in a statement to KRDO. "The Concentric Energy Advisors study clearly shows the acquisition costs would be over $400M and would result in higher costs if the city formed an electric utility, not savings."
Black Hills Energy has also made its own offer to stay in Pueblo. It promised Pueblo customers a freeze in rates until Jan. 1, 2025 and a 100% renewable energy municipality by 2035. Black Hills argues their investments into renewable energy could save Pueblo customers hundreds of millions of dollars in rate payments over the next 20 years.
This offer was tabled by Pueblo City Council members during the previous city council meeting on January 27th. Council members that voted to table wanted Black Hills Energy to make an offer where the rates could be lowered over time.
On November 21, 2019, the EUC unanimously recommended Pueblo leave Black Hills Energy, condemn its assets, and form its own public electric utility.
Time is of the essence if Pueblo wishes to leave its 20-year contract with Black Hills Energy, which ends in 2030. The 10-year off ramp to leave the contract expires Aug. 10, 2020.
The group 'Bring Power Home 2020' is set to sponsor a rally in front of Pueblo City Council Monday evening like it did before city council's regular meeting on January 27th. The group says they want Pueblo to break away from Black Hill's Energy's "control and unfair practices." The group plans on wearing green in support of leaving the franchise and forming a public electric utility.
In response to approving the ballot item Monday, Black Hills Energy provided the following response:
The ballot measure approved by Pueblo City Council is asking voters to approve a measure that will allow a takeover of the electric utility with no cost controls and no TABOR protections. This is a blank check for the Pueblo Board of Water Works to attempt to seize the electric system that provides clean, reliable energy to our customers today. This measure waives the right of citizens to vote on whether they want to spend hundreds of millions of dollars, or even have any oversight of future rate increases. On May 5th, Pueblo voters will be asked to sign on the dotted line without knowing the price tag. This is a  costly, risky ballot initiative – especially when voters consider the better, safer alternative of a cooperative agreement that provides $300 to $500 million in value, including customer savings that will result in lower energy bills.