Colorado Springs Women's March impacts downtown traffic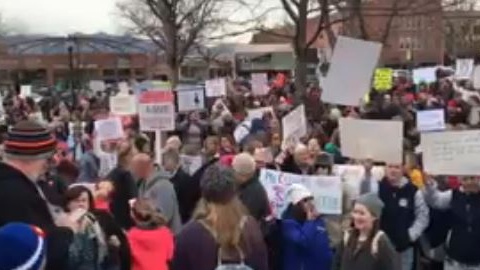 Colorado Springs, COLO. (KRDO) - The annual Colorado Springs Women's March will be taking place this Saturday in downtown Colorado Springs.
This year, event organizers changed the name to Womxn's March to include non-binary and trans people.
This year's march comes a week after the national events because organizers say they didn't want to conflict with any Martin Luther King Jr. Day observances.
The event will start with a keynote speaker at 2 p.m. at the City Auditorium on Kiowa St. followed by a march through downtown.
The following roads will have a rolling closure provided by the Colorado Springs Police Department during the event:
Westbound Kiowa St., between Weber St. and Nevada Ave.
Northbound Nevada Ave., between Kiowa St. and Platte Ave.
Westbound Platte Ave., between Nevada Ave. and Tejon St.
Southbound Tejon St., between Platte Ave. and Kiowa St.
Eastbound Kiowa St., between Tejon St. and Weber St.
The Mountain Metropolitan Transit's downtown bus terminal will not be accessible from 1-4 p.m. on Saturday due to the march.
Southbound Weber north of Kiowa St. will be the staging area for all downtown bus pullouts during that time. Expect delays.
Bus stop #2349 at Wahsatch Ave. and Kiowa St. will not be serviced during the march.
For a live traffic map click here.