Car wedged under pick up truck in southeast Colorado Springs traffic crash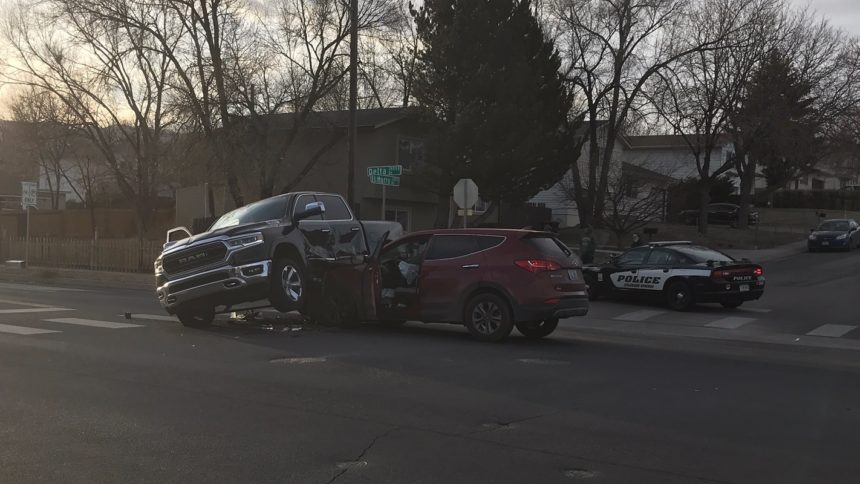 COLORADO SPRINGS, Colo. -- Police responded to a traffic crash around 4 p.m. Saturday on the southeast side of town involving two vehicles.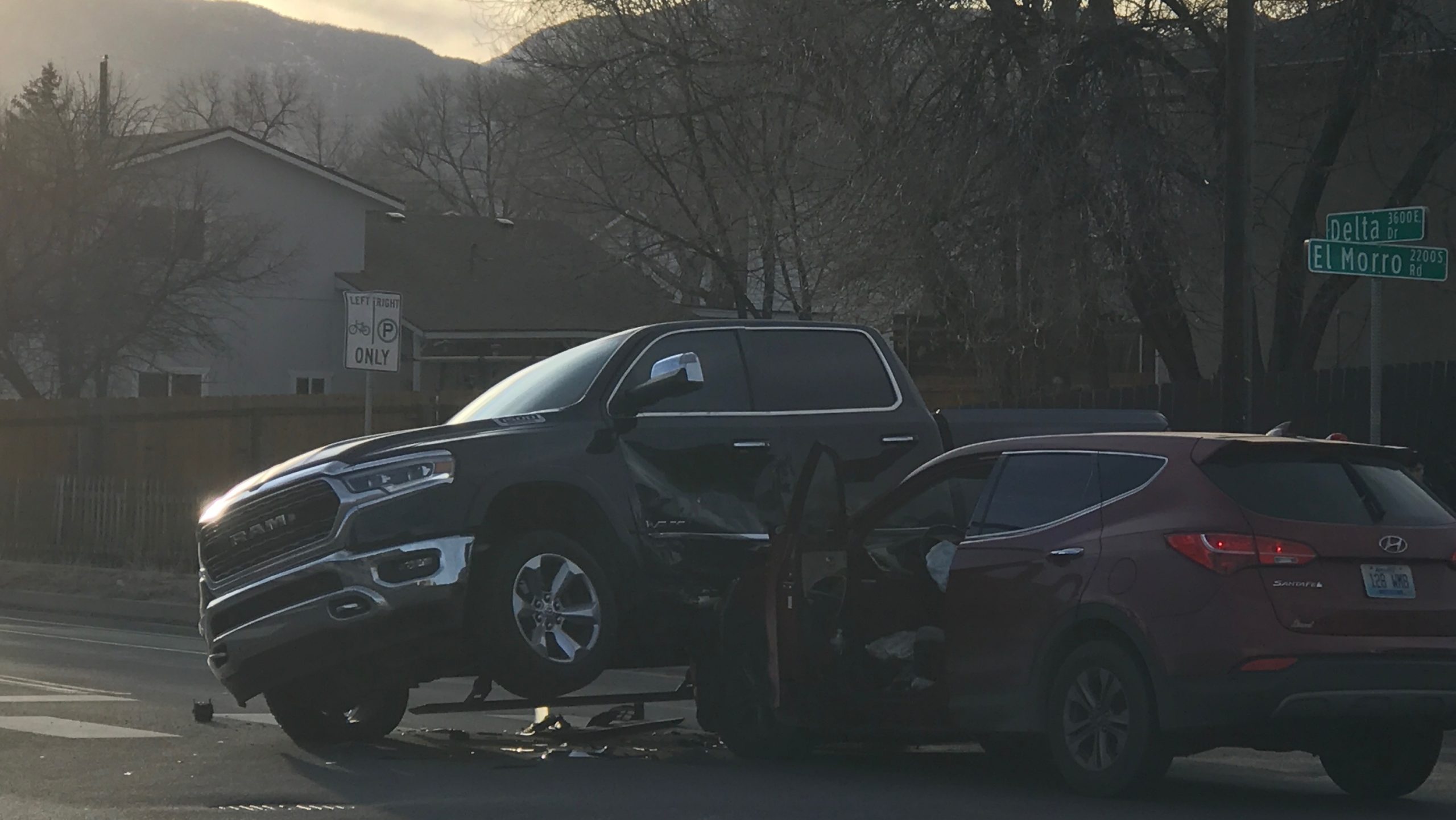 The crash happened at the corner of Delta Drive and El Morro road when a red-colored Hyundai apparently traveling northeast on El Morro struck a pick up truck traveling west across the intersection.
The Hyundai appears to have wedged itself underneath the pick up truck from the impact of the crash, balancing the truck on its right wheels with the left wheels off the ground.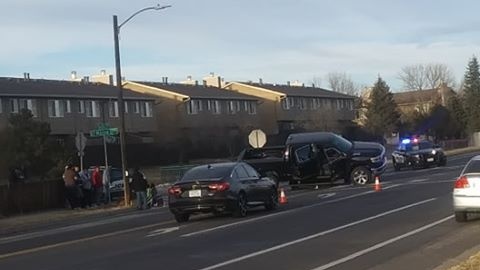 The conditions of the occupants are unknown at this time, according to our crew at the scene.
We will update this article as more information becomes available.