UCCS hosts El Paso County's first annual suicide prevention conference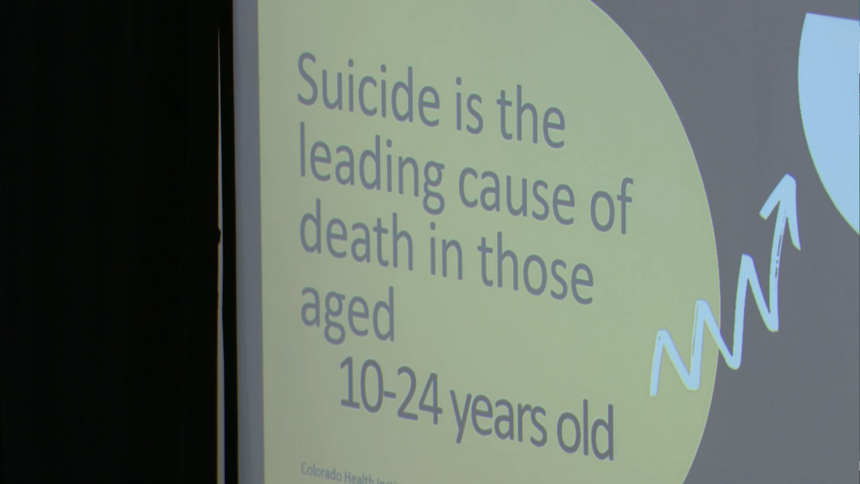 COLORADO SPRINGS, Colo. (KRDO) -- The University of Colorado at Colorado Springs hosted El Paso County's Suicide Prevention Conference
More than a hundred different organizers came to participate in the conference in an effort to end the suicide epidemic in El Paso County. Between 2018 and 2019, 153 people committed suicide in El Paso County. 
In 2019, one student at UCCS committed suicide.
Stephanie Hanenberg, Senior Executive Director of Health and Wellness at UCCS, says there could be many more suicides the University doesn't know of, due to many suicides being classified as accidental overdoses. 
"We are trying to pull all of our county resources together to try to decrease suicide in our county by 2024," says Hanenberg.
A new program at UCCS aims to decrease suicide amongst students, as well.
"Practicing Happiness", a program spearheaded by UCCS graduate student Morgan Lavendar, uses an interactive workbook to teach residential assistants how to connect with students living on campus who may be struggling with their mental health.
"Forty percent of our happiness is actually in our control, so we are able to use these resources to teach students how to make that happen," says Lavendar.