Momma Pearl's Cajun Kitchen expands to new location in Colorado Springs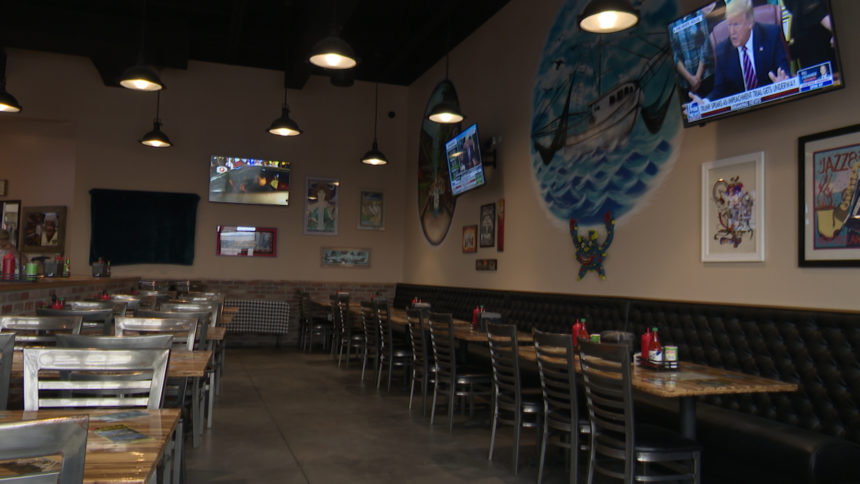 COLORADO SPRINGS, Colo. (KRDO) -- Momma Pearl's Cajun Kitchen is gearing up for the grand opening of its new location in Northern Colorado Springs.
Restaurant owner Robert "Chef BB" Brunet says the new location will seat 90 people - over double than its last location in the northwest, which Brunet says sat around 40.
Brunet and his wife came to Colorado Springs after Hurricane Katrina hit their home of Louisiana. When he and his wife lost their jobs here in the Springs during the recession, they founded Momma Pearl's Cajun Kitchen as both a passion project and a means to survive.
At first, the business started out as home catering, but Brunet says the popularity of their homestyle cajun food soon led them to expanding into a restaurant.
The restaurant, which is named after Brunet's late mother, Pearl, aims to capture what he calls the true essence of Louisiana: family.
"It's all about family, where we come from in Louisiana, I have 12 brothers and sisters, Momma Pearl came from a family of 11 brothers and sisters," says Brunet.
Brunet says the new location aims to give people more than just food, but an experience.
"We're all about the culture here," says Brunet. "We have great artifacts, some art we brought back from Louisiana".
The grand opening of the new location will be on Saturday, Jan. 18 at 162 Tracker Drive.