Man on parole for Colorado Springs murder arrested for murder in Missouri months after being released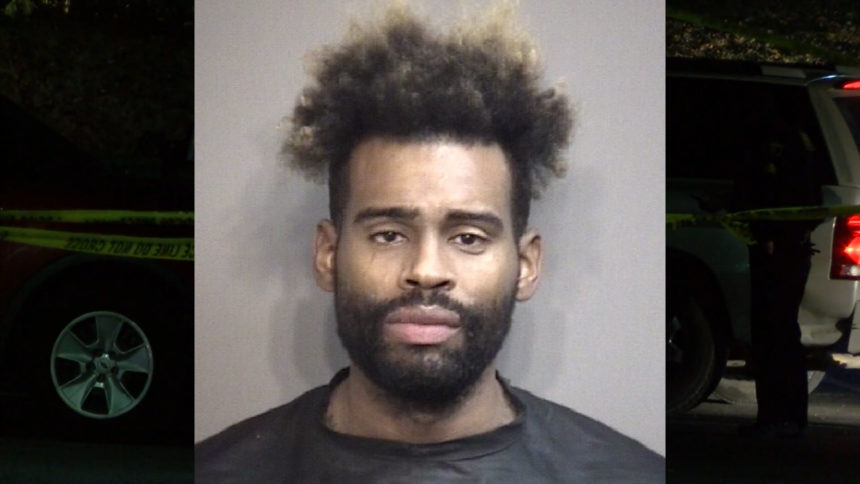 COLORADO SPRINGS, Colo. (KRDO) -- A convicted murderer who pleaded guilty to killing a teenager in Colorado Springs back in 2008 was recently arrested for another murder in Columbia, Missouri.
Kevin Lambert pleaded guilty to attempted first-degree murder after the July 8, 2007 shooting of Diontea Jackson-Forrest, court records say. According to archives from The Gazette, Lambert was accused of driving a vehicle involved in a drive-by shooting against another car. Jackson-Forrest bled to death after being shot in the neck.
Lambert was sentenced to 22 years in prison in 2009 after pleading guilty, but he was recently paroled in April, 2019. Attorney Jeremy Loew says Lambert pleaded guilty to attempted first degree murder he is eligible for parole after serving half his sentence.
According to our news partners in Columbia, KMIZ, Lambert is facing another murder charge for an incident that happened several days ago.
Lambert was charged with second-degree murder for a killing that happened Dec. 9 outside of a motel. According to a probable cause affidavit, officers found a man inside a Cadillac with a gunshot wound to the head.
Surveillance video showed that Lambert was a passenger in the vehicle before the shooting and ran away from it before officers discovered the dead man, who was identified as Marceino Moore. It's not yet clear what led to the shooting.
Missouri police noted that Lambert had recently been released from prison for the murder in Colorado Springs, and Lambert had apparently failed to appear for a court date on Dec. 12.
It's unclear if Lambert's sentence for the Colorado Springs murder will be affected by this most recent arrest. Loew says there are some options moving forward in how this will go. "What's likely to happen is he will resolve his case in Missouri then he will be extradited back to Colorado to face the remainder of his parole sentence," Loew says.
Loew also says Lambert would only have to serve the remainder of his parole in Colorado which is five years. But he also points out facing justice in Missouri will take precedence right now, "That can drag out for years and years by the time that case is resolved, he may no longer have time left in his parole case in Colorado."
Then, there's a third option. Loew says Lambert could be sent back to Colorado to serve out his five years and then be sent back to Missouri to serve time if he is found guilty.