Looming holiday shipping deadline has USPS packed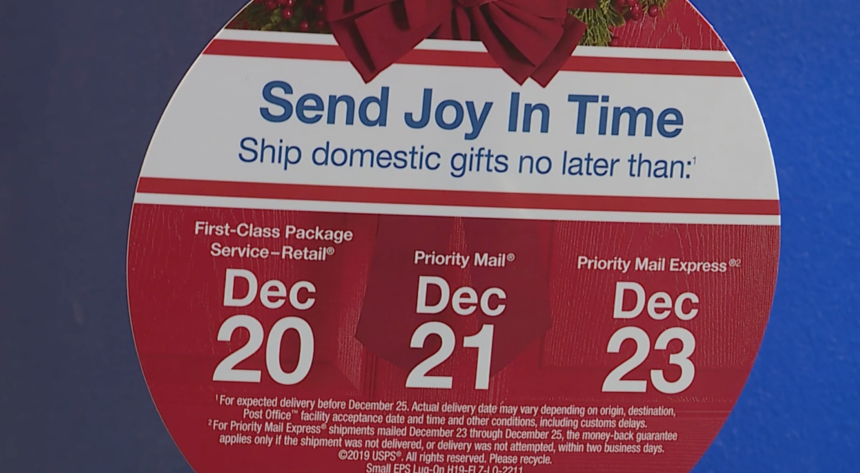 The deadline for mailing your Christmas packages through the post office is a week from tomorrow.
USPS' deadline is Friday if you want to make sure you're getting your packages delivered on time for Christmas.
"It's crunch time. We're getting really busy. We have a ton of packages going through the system so the earlier you mail the better," said Linda Neill, customer relations manager for USPS.
With millions of people now turning to online shopping, more packages are moving through carriers' hands.
"Where long ago carriers may be delivering 20-25 packages a day, they are now delivering upwards of 100 packages a day," said Neill.
That means you have to make sure you're ordering on time too.
USPS wants to remind everyone to make sure their packages are wrapped in flat rate boxes and not just in wrapping paper. Many Colorado Springs locations are extending their hours to be open Sundays and longer throughout the weekdays.