Pueblo family demands police release body camera footage after officer-involved shooting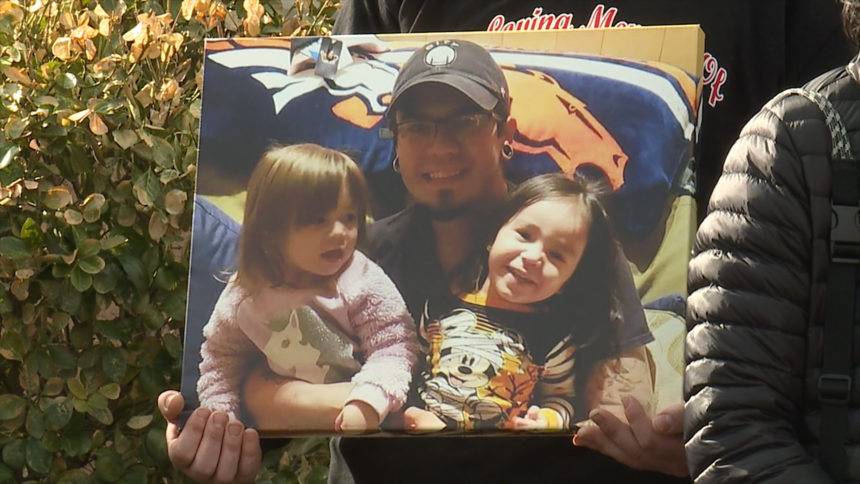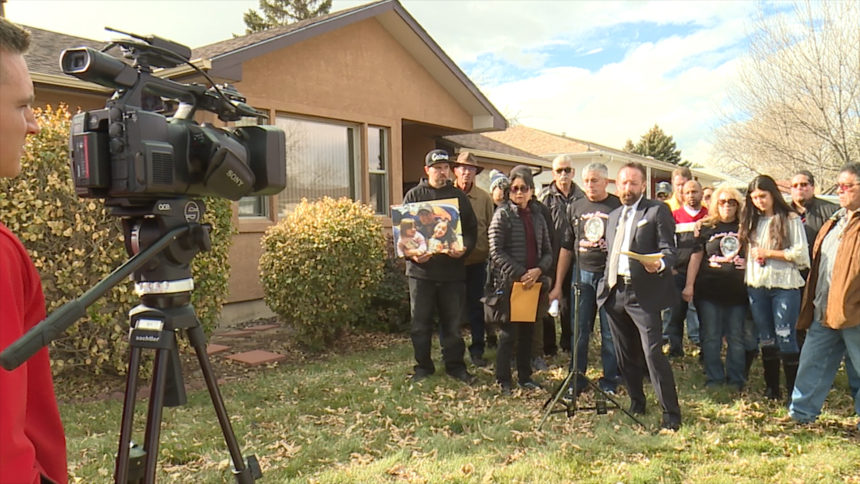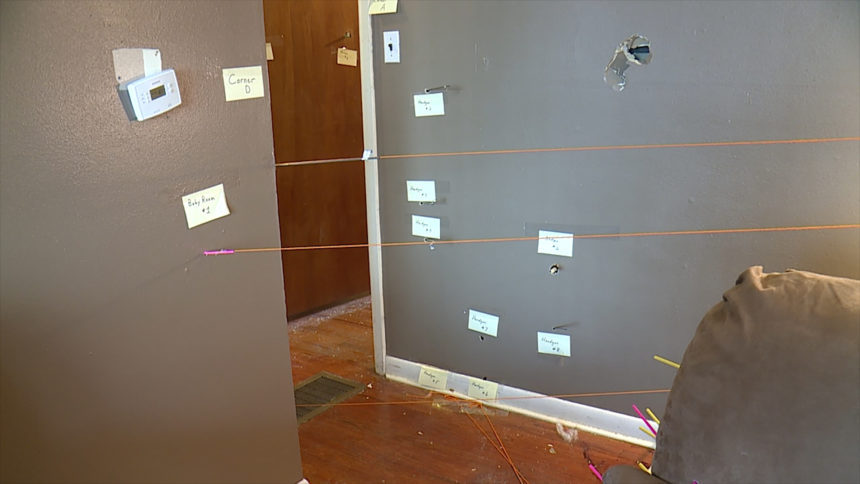 PUEBLO, Colo. -- It has been nearly two weeks since the death of 24-year old Estevon Cruz after he was shot by Pueblo police officers.
Cruz was killed as a result of an officer-involved shooting at his home on the 3200 block of Rex Street.
Thursday, his family demanded answers, and the release of the body camera footage.
"Estevon was not an animal, he was my grandson," said Steve Cruz, Estevon's grandfather at a press conference in front family and friends Thursday morning outside of the home where the shooting occurred. "His life mattered. His life had value."
On November 23rd, police say they received a call of a domestic disturbance. On the 911 call they say Cruz was threatening the life of a female party. That woman turned out to be Cruz's fiancee, Courtney Piper.
When police arrived on scene, further evidence pointed to Piper's life being in danger. Officers broke through the front door of the home. That's when Cruz allegedly shot at officers with a pellet gun causing officers to return fire.
Despite Piper denying PPD's version of events in an interview with KRDO last week, the Cruz family and their attorneys say they are not dismissing police's version at this time. However, they fear that the four officers involved in the shooting may have gone too far. They believe the body camera footage should be released to the public in order to provide transparency.
"All officers have a body camera. I have not seen the footage," said Cruz's grandfather. "I believe these reports are in the possession of the Pueblo Police Department and the DA's office. I want and need to know what happened."
The family believes lethal force may not have been necessary to resolve this issue, and question whether or not the officers explored peaceful measures to deescalate the situation.
"We believe law enforcement has a duty to protect all lives," said Cruz. "We believe in the most extreme cases and after all reasonable alternatives have been exhausted that shooting even be considered. We do not believe that was the case with Estevon."
Inside the home, dried blood still clings to floor boards. Cruz's attorneys are analyzing the crime scene, and they believe there is evidence that points to excessive force being used.
"We are looking at a piece of a puzzle it's kind of a damning piece. But it's not the whole puzzle," said Paul Paradis, who was hired by the Cruz attorneys to take a closer look at the scene.
According to Paradis, a majority of the shots that he found were aimed towards the ground. Indicating officers may have been shooting at Cruz when he was already incapacitated or even dead.
"To me, this is an awful lot of shots going downward," said Paradis. "A shooter can't see where they are shooting at [behind the couch.] That's not a good thing. If shots are going downward they are already down."
Paul Paradis spent 28 years with the Colorado State Public Defender's Office running the crime lab in Pueblo. He claims to have overseen more than a thousand homicide crime scenes.
Paradis says he can't get the full grasp of the crime scene without key pieces of evidence like the body camera footage, 911 call recording, or an autopsy report.
Paradis counts around 25 shots taken by officers, potentially more.
"The thing that's not really good about that is nobody took any concern whatsoever with what other occupants might be in here," explained Paradis. "Now maybe they knew from a phone call (who was in the home), but I don't know. We have bullets going through every room in the house."
The only room in the house that bullets didn't travel through was the kitchen. One bullet even came out the other side of the home and landed outside of the home. Potentially causing harm to people in the neighborhood.
A bullet even went through walls into Estevon's 2-year-old daughter's room. Family says she was staying at her grandparents the night of the shooting.
"I don't have any doubts that it appears there was excessive force used," said Joe Koncilja, an attorney representing the Cruz family.
Koncilja believes the Pueblo Police Department needs to be held accountable for their officers' actions in this case. He believes transparency through the release of the body camera footage would be a good start.
"Whatever happened here, there may have been fault on this side, but there is fault on that side," said Koncilja. "We want to find out exactly what happened."
Koncilja said it's unclear whether or not they will pursue legal action at this time.
Through their attorney Gordon Vaughan, the Pueblo Police Department sent a statement in response to KRDO's story.
Here is a portion of that statement from Vaughan:
"It is my opinion that the officers did at all times act as reasonable and prudent officers. The officers had, from a very frantic 911 recording, reasonable grounds to believe that there was immediate need to protect lives or the safety of persons within the residence, and the entry was therefore proper based on exigent circumstances. Additionally, the evidence demonstrates that, as the officers were securing a female occupant of the residence, Mr. Cruz suddenly and quickly emerged from a room and charged toward the officers firing a gun. When he did this, Mr. Cruz knew full well that he was charging at officers as they had announced themselves numerous times and were in full uniform. It turns out the gun was a pellet gun, but the officers could not have known that as Mr. Cruz was pointing the gun and pulling the trigger as he charged the officers. It was, in my opinion, objectively reasonable for the officers to fear for their own lives and safety, their fellow officers' lives and safety, and the female occupant's life and safety and therefore it was reasonable to have used deadly force."
Later in the statement to KRDO, the Police Department says it is willing to allow the family of Estevon Cruz and their attorneys an opportunity to view the body camera footage for themselves. They believe this will convey the circumstances as to why officers used the appropriate amount of lethal force.
The 10th Judicial District Critical Incident Team is investigating the Pueblo Police Department's officers actions in this case to determine if lethal force against Cruz was justified, and whether or not excessive force was used.
Regardless of the outcome in the investigation or the body camera footage, the Cruz family says they will never be the same.
"It's often said time heals all," said Cruz. "But it is hard to believe that any amount of time will heal the devastation and confusion we now have."