The Thin Blue Silence – Inside Law Enforcement Suicide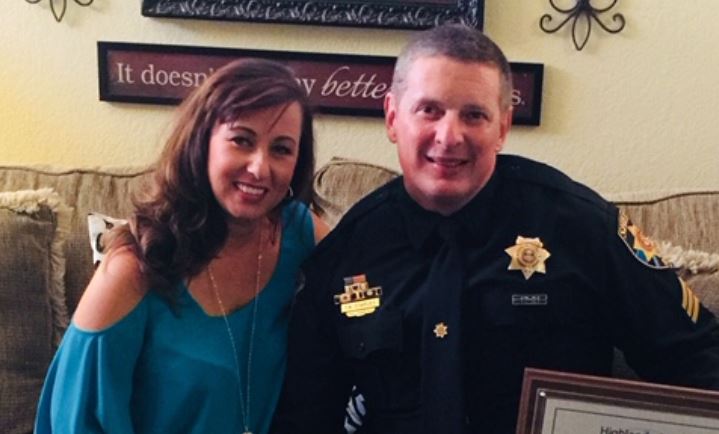 Few headlines are more tragic than a law enforcement officer killed in the line of duty.
However, suicide actually kills many more officers every year, and according to Blue H.E.L.P., a nationwide non-profit that tracks law enforcement suicides, self-inflicted deaths as of August were up 24% this year compared to 2018.
By every definition, Sgt. Tom Staples was a hero.
He was a marine who defended his country before becoming a Douglas County deputy who protected his community.
Along with that, he was a father of three and a husband of 12 years to his wife, JoAnna, who says it was his sense of humor that attracted her to him more than anything else.
"He could always make me laugh. He was really funny," she said.
But on May 2 of this year, everything changed.
JoAnna returned from work on a normal day to find he had taken his own life in the bedroom of their home.
"I think I was in disbelief," she recalls, "I didn't understand what happening."
Joanna says Tom would often talk about his job, things he had to see or do, but never seemed to let it bother him.
"He unfortunately never reached out for help," she explained, "he never told us he was struggling with anything. So we don't know what he was silently battling."
It's impossible to know what put him over the edge, but Joanna believes he simply poured all of his compassion into the people he served, and never took the time to focus on himself.
Det. Dan Brite is the director of the new wellness program at the Douglas County Sheriff's Office, and spends much of his time visiting various offices to assist his fellow deputies.
Brite was partially paralyzed himself while responding to an active shooter call in Parker in September of 2016 and dealt with his own depression in the months that followed.
"I died twice in the operating room, but they refused to give up, and they saved my life. But it's not the physical pain. I would much rather deal with that than the mental anguish I went through after being in a wheelchair. I never knew how hard life would be in a wheelchair, and that really took a toll," he explains.
Brite says the average first responder is exposed to 190 "critical incidents" throughout their career.
Douglas County has seen quite a few in recent years, including the death of Deputy Zachary Parrish in 2017 and the recent shooting at the STEM School in Highlands Ranch.
"We have had our fair share," Brite says.
He added that there is only so much a first responder can handle.
"Humans aren't built to withstand that many critical incidents without having some kind of intervention."
The challenge is convincing first responders to not only recognize an emotional problem, but reach out for help.
"Asking for help is growth. It's strength," says Joanna.
Tom never did ask for help, and Joanna hopes that by helping to start this conversation, others will.
"If, by sharing our story, we can help even one first responder, a person, a family, not go through the struggles that we do, then maybe our grief has a purpose."
It seems to be working.
Brite says he has seen a notable increase in deputies seeking help since the wellness program began and since Tom's death.
Both CSPD and EPSO offer resources to their officers and deputies, but neither agency requires counseling or an evaluation unless the person is directly involved in a critical incident such as an officer shooting.
An EPSO spokesperson says that agency hasn't lost a deputy to suicide in 30 years.
A CSPD spokesperson says that agency has lost four officers in the last 25 years, but none recently.