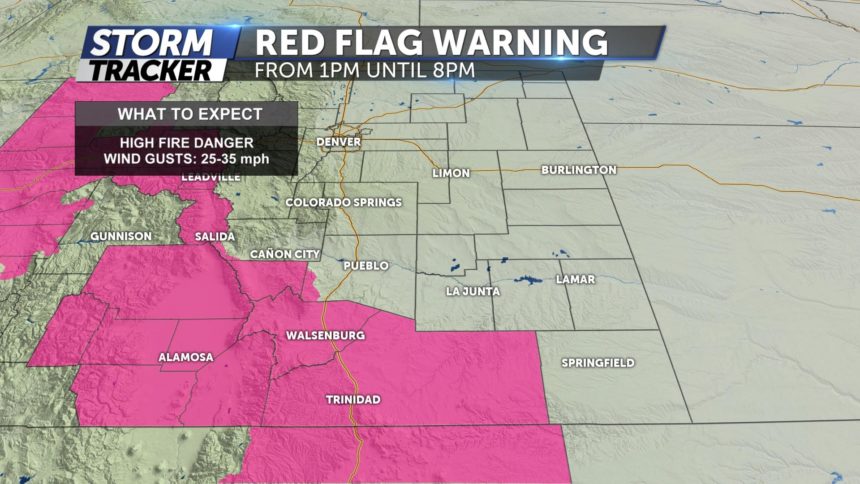 TONIGHT: Mostly clear to partly cloudy with lows cooling to the 40s.
SATURDAY: Fire weather watches have been issued for the entire area tomorrow thanks to more dry and windy conditions. Highs will be in the 80s for most regions with 70s in the mountains.
SUNDAY/MONDAY A significant cooldown and widespread rain move in Sunday into Memorial Day. Highs will be warming to the 50s, 60s and low 70s, so it will feel a lot different compared to our recent weather! Overnight lows Sunday into Monday will be cool enough to support some wet snow over Teller County and the high country, but the lower elevations will be winter weather free. Some decent precipitation accumulation looks likely, which is great news for the drought. Stay with KRDO for the latest information!