Group sleeps outside in effort to raise awareness for homeless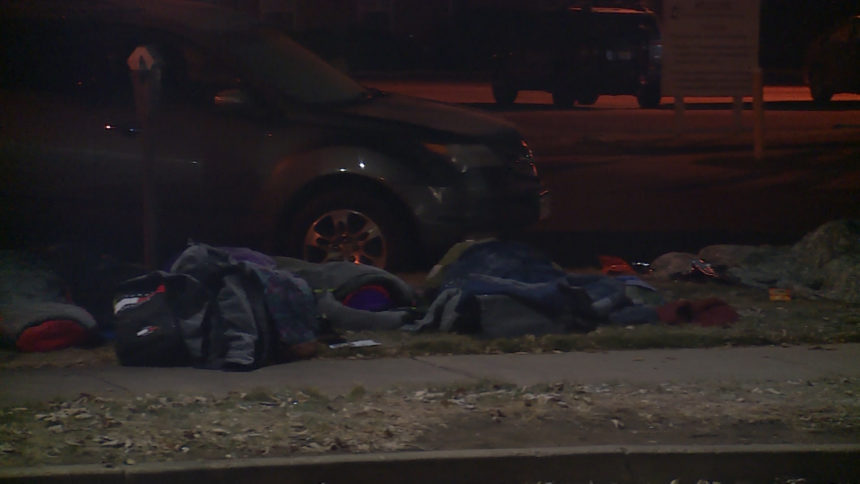 This month is National Runaway and Homeless Youth Month, and to help bring awareness to this growing issue, The Place -- formerly known as Urban Peak Colorado Springs -- has asked individuals to join them in the 5th annual Night Out Project.
Every year, the Night Out project encourages participants to spend a night outside and experience the difficult situations that homeless youth face every day. This year saw 60 people participate.

Executive Director at The Place Shawna Kemppainen said, "We are sleeping outside to raise awareness about the kinds of barriers and trouble that youth homelessness has, and how we can come together and help them really change their lives."

The place estimates that of the total number of people experiencing homelessness in our area, 1 in 10 is homeless or runaway youth.
Kemppainen said, "We work with between 600-700 people a year between the age of 15-24. That's right here in El Paso County, all across the community."
Kyla Dierking said this is her first year participating, but would 100 percent do it again. "Imagine what it would be like if you were 15-20 years old out on the streets and trying to survive; it's a really humbling and sobering experience," she said.
So far, The Place has raised $22,000 of their $30,000 goal. The Place says they will continue to accept any donation to help support their programs.
"Our programs at The Place include shelter for 15-20-year-olds. We have a housing program so this year we will have about 77 young people getting a home through us and we are working with them continuously while they are staying in housing. We also have a street outreach program, so that's often the first way that we meet young people," said Kemppainen
As for this fundraiser, all money raised will help continue to fund their shelter program.