Pueblo police dam road to let beaver cross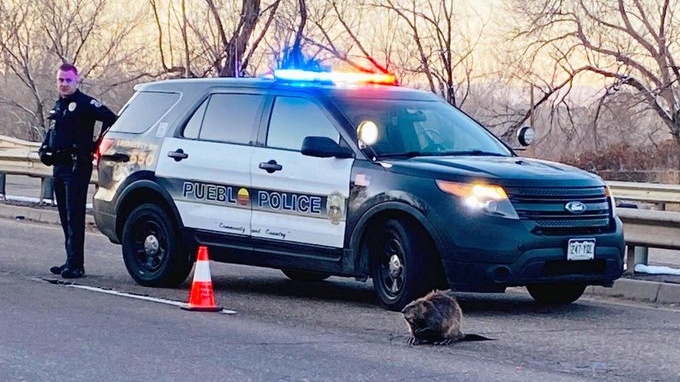 PUEBLO, Colo. (KRDO) -- Why did the beaver cross the road?
Pueblo police can't answer that, but they at least helped one traveling beaver get across Highway 50 safely Wednesday afternoon.
Officers Jordan Klopp and Adam Quintana set up to block heavy traffic on the Hwy 50 bypass near Fountain Creek, and the department posted a picture of the probably confused beaver to Twitter.
This afternoon, Officers Jordan Klopp and Adam Quintana blocked heavy traffic on Hwy 50 Bypass near the Fountain Creek while protecting a beaver in the roadway. pic.twitter.com/RgfuHuiT2d

— Pueblo Police Dept (@PuebloPolice1) February 12, 2020
Beavers are the largest rodent in the US, and they can be found along many waterways in Colorado.