Standoff ends peacefully at gas station in SE Colorado Springs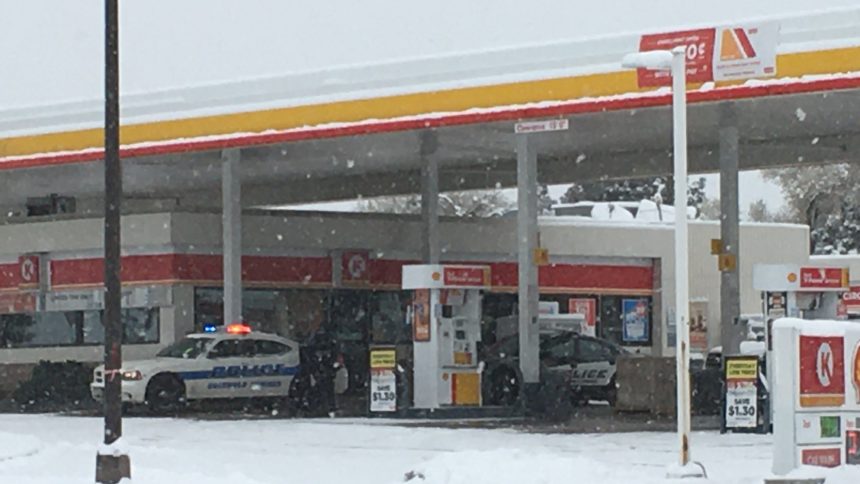 CSPD responded to an incident at a gas station in southeast Colorado Springs, resulting in a standoff that ended peacefully Monday morning.
According to police, a man entered the Circle K convenience store and Shell gas station on the corner of Circle Avenue and I-25 where it was initially reported that he had shoplifted. Police are now investigating to determine if that was indeed the case. The suspect also reportedly broke a window with a crowbar or similar tool.
The man then left the store and sat in a car in the parking lot of the gas station where he refused to come out. Police surrounded and sealed off the area as a precautionary measure.
The man was in custody shortly before 11:30 a.m.
Police say that the man was emotionally upset -- he apparently was grieving the loss of someone he knew. He has been taken to a local hospital for an evaluation.