Two multi-vehicle crashes in Cimarron Hills area reported minutes apart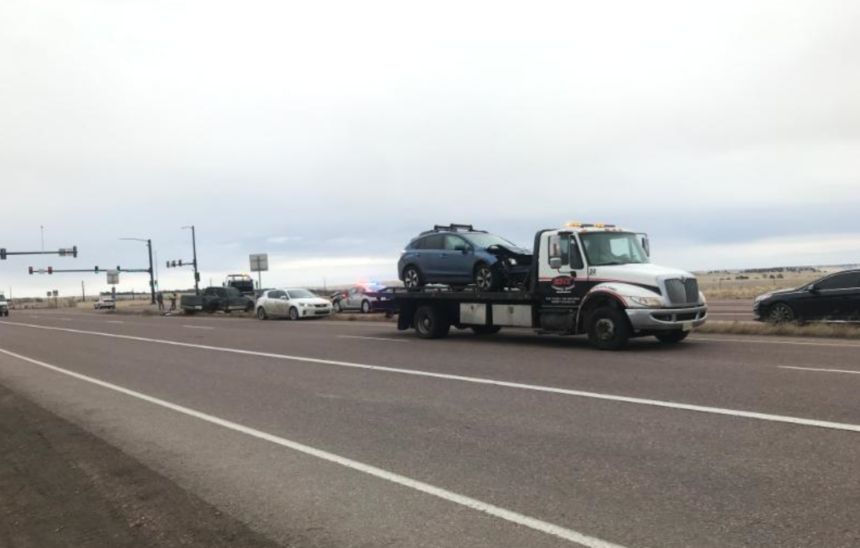 EL PASO COUNTY, Colo. (KRDO) -- Emergency crews responded to the scene of a four-vehicle crash Sunday afternoon at Marksheffel Road and Highway 24. This came just moments after a two-vehicle crash had been reported down the road.
The first crash involving two vehicles happened around 2:50 p.m. at the intersection of Highway 24 and Highway 94, north of Peterson Air Force Base, said Colorado State Patrol. CSP tells us that one person was injured in that crash and transported to a hospital.
Less than 15 minutes later, a second call came in around 3 p.m. calling troopers to the scene of a four-vehicle crash at Marksheffel and Hwy 24. There were no reported injuries in that crash, says CSP.
The cause of the crashes is not clear at this time. Check back here for updates.