Travel Alert: Jack-knifed semi and 10-car crash causes closure in Fountain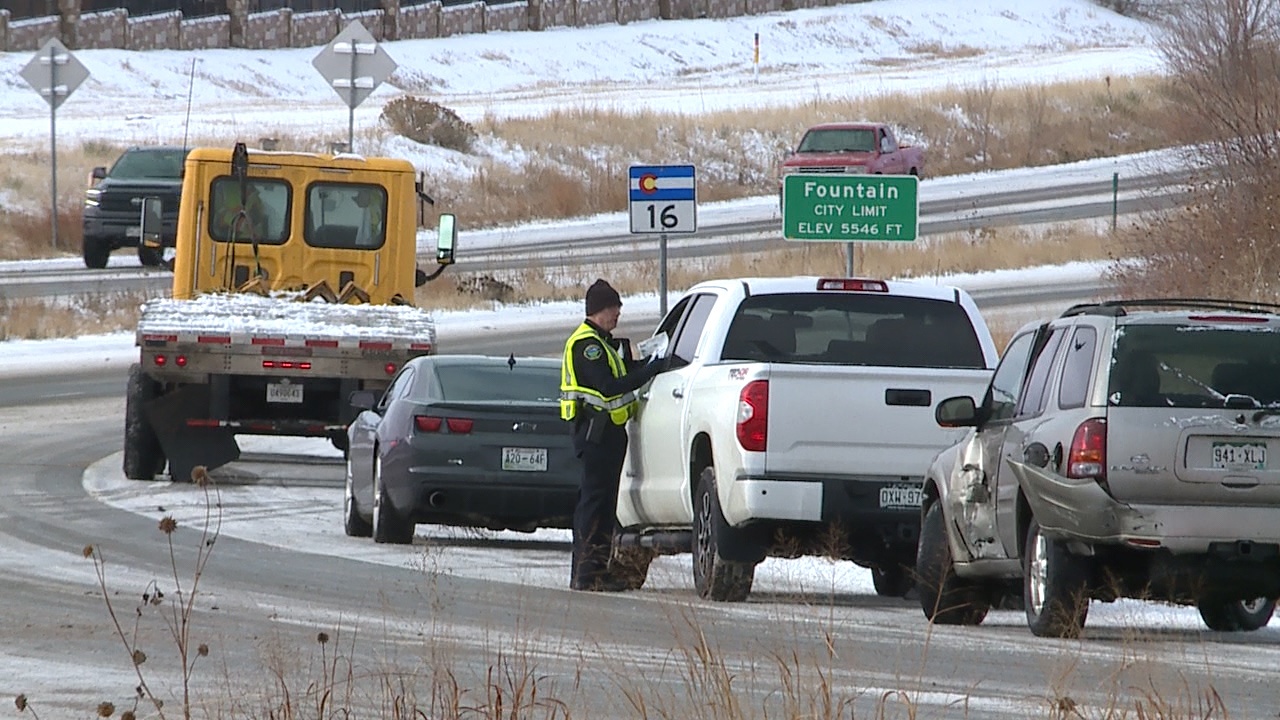 COLORADO SPRINGS, Colo. (KRDO) - Drivers experienced slick and snow-packed roads Tuesday morning.
Fountain police responded to a crash on southbound Powers at Fontaine just before 8 a.m.
A jack-knifed semi and 10 other vehicles were involved in the crash. No injuries are reported at this time.
The roadway was closed for about an hour and a half following the crash.
There was another major crash on I-25 northbound in the 6 o'clock hour that caused the interstate to close 6 miles north of Walsenburg. The closure was due to a jack-knifed semi.
For an updated list of accidents in Colorado Springs click here.
The City of Colorado Springs was placed on accident alert status Monday evening and that continued into Tuesday morning.
For more information on cold reporting and to report a minor traffic accident click here.
The City of Fountain was also placed on accident alert status.
The plows were out on Colorado roads. Remember, you should never pass a snowplow. For a map of CDOT plows click here.
Flights out of the Colorado Springs Airport were not impacted by the weather Friday morning. To check delays and cancelations click here.
For a full list of closures and delays click here.
For a live traffic map click here.