Driver sought in Colorado Springs rush hour rollover crash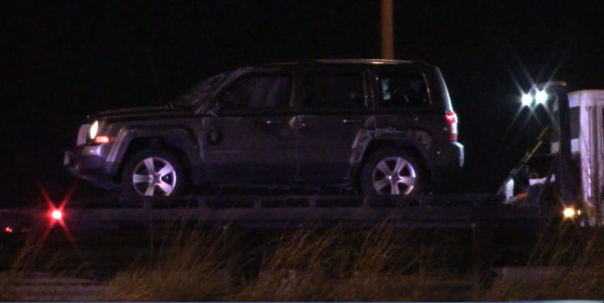 COLORADO SPRINGS, Colo. (KRDO) - The Colorado Springs Police Department is searching for the driver of a white box van that is believed to have caused a three-car crash on I-25 Tuesday night.
The crash happened just after 6 p.m. Colorado Springs Police say the van struck a small Hyundai SUV, which then struck the side of a Jeep. The impact caused the Jeep to roll over and skid on its roof in the center lane of southbound I-25, just south of Bijou St.
Investigators say the driver of the box van exited the interstate at Cimarron St., and left the area. No one was hurt in the crash.
Colorado Springs Police is asking anyone with any information or evidence, to please contact them.