Buyers beware: BBB warns of Cyber Monday scams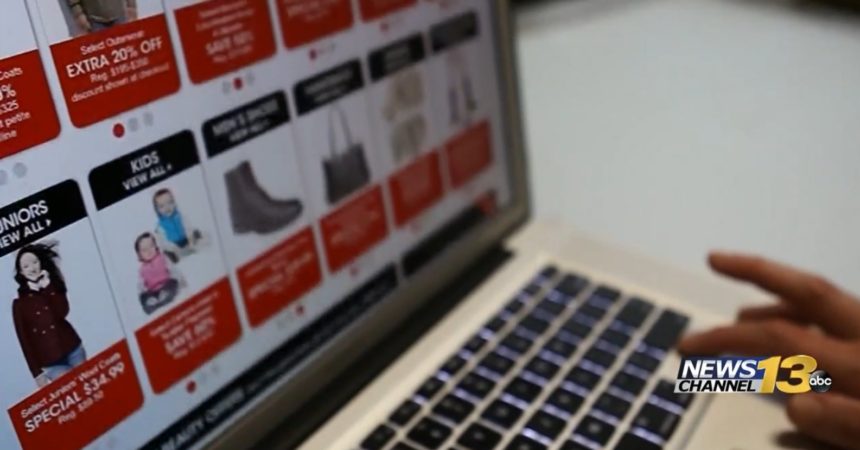 Millions of Americans are going to be scrolling through their phones and computers looking for hot deals on Monday.
In 2018, American consumers spent a record-breaking $7.9 billion online for Cyber Monday. The Better Business Bureau warns that scammers are well aware of that, and are keen to take advantage.
Adah Rodriguez with the BBB in Colorado Springs says scammers love to create look-a-like websites. She encourages people to look closely at the sites they surf.
"[We suggest] double-checking web addresses various information on the website, for misspellings, and information that seems a little bit confusing," Rodriguez said.
Another tip is to check your firewall.
"We suggest that your antivirus is up to date as well, so that your computer can hopefully catch some of those phishing emails and some of those unsecured websites," Rodriguez said.
You even have to be careful on legitimate websites, because offers from online retailers can be misleading. So, the BBB says to double-check the price of your cart before you click to buy.
There's one security precaution many shoppers already take. The BBB recommends you use a credit card instead of a debit card. If any shady charges turn up, you can dispute them.
"If you can prove that it was counterfeit, they'll actually refund you, or sometimes you can just put a stop to the charge," Rodriguez said.
And lastly, Rodriguez said, "We also encourage people to trust their gut."
The age-old advice still applies: If it's too good to be true, it probably is.
The Better Business Bureau has more resources on its website at BBB.org.