Colorado Springs Police find dozens of children in basement behind false wall at daycare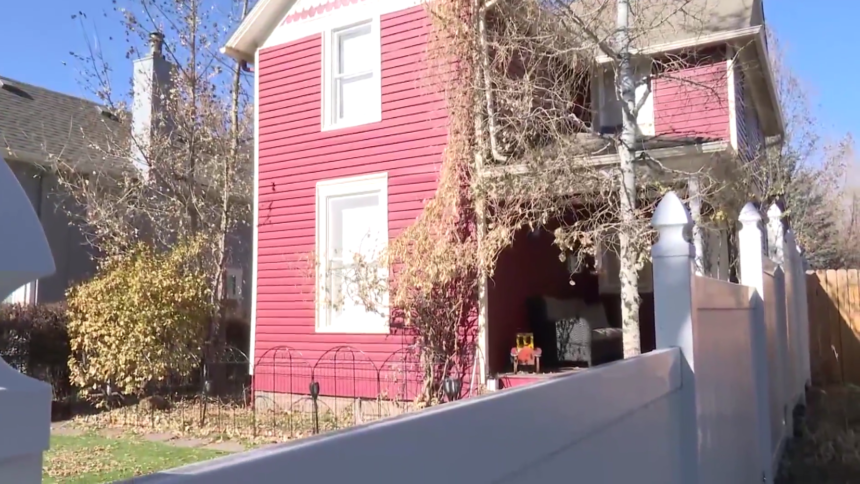 Colorado Springs police are trying to figure out exactly what crimes have been committed and what the story is after dozens of children under the age of 3 were found in a basement that was behind a false wall at a local daycare.
According to CSPD, the Department of Human Services asked for officers' help conducting a welfare check at Play Mountain Place. DHS had received complaints that the daycare was taking care of more children than their license allowed.
CSPD says when officers arrived at Play Mountain Place, they found no children initially. The owner of the property, 58-year-old Carla Faith, wasn't cooperating with officers.
Police say they heard noises of children coming from Faith's home, and they started investigating. That's when they found a false wall that led to a finished basement downstairs.
Once downstairs, the officers found two adults and 26 kids. All of the children were released back to their parents.
Originally, all three adults were going to be charged with misdemeanor child abuse, but those charges were canceled pending further investigation.
DHS has suspended the daycare's license, and released this statement:
The Colorado Department of Human Services Childcare Licensing received a complaint on a licensed childcare home on November 13th, 2019 and investigated the same day. The Colorado Springs Police Department was contacted to conduct a welfare check of the children in care. Based on initial findings, the Department is immediately suspending the license. This is an ongoing investigation.
All complaints are taken seriously and reviewed by a licensing professional; if you have concerns about a child care program or if you see something concerning, call the childcare complaint line at 1-800-799-5876. If you suspect child abuse or neglect, call the Colorado Child Abuse and Neglect Hotline at 1-844-CO-4-KIDS (1-844-264-5437). Anyone witnessing a child in a life-threatening situation should call 911 immediately.
Families can search for licensed, quality childcare online at ColoradoShines.com/search. Families may also call the Child Care Referral at Mile High United Way at 1-877-338-2273 or text 'childcare referral' to 898-211 to find quality care and learn more about the availability of care. Colorado Shines has information on each program including quality rating licensing history and monitoring reports. Licensed childcare is the best, safest option for children.

Department of Human Services
This isn't Faith's first run-in with legal trouble over daycares, either. According to the LA Times, investigators in California shut down multiple daycare operations she owned in the late '90s.