Colorado Springs, El Paso County leaders admit surprise at governor's Stay-at-Home order
COLORADO SPRINGS, Colo. (KRDO) -- Local elected leaders revealed during a briefing Thursday that they were not consulted by Gov. Jared Polis before the state's top leader issued a Stay-at-home order Wednesday to address the coronavirus crisis.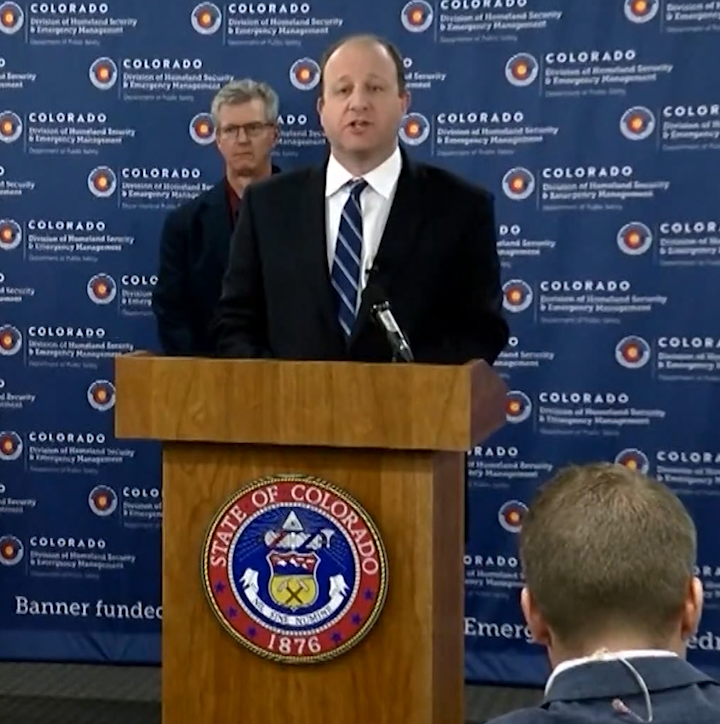 "The city did not (know in advance), said Colorado Springs Mayor John Suthers, without further comment.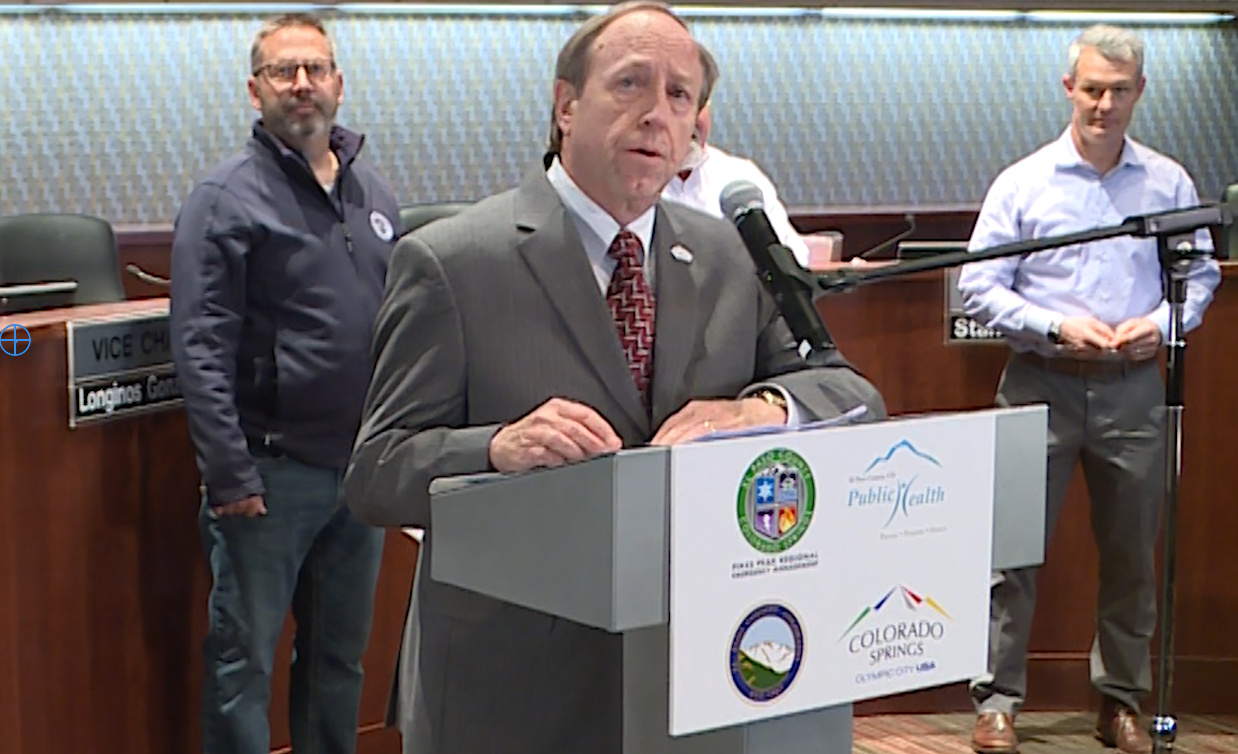 Mark Waller, chairman of the El Paso County Board of Commissioners, had more to say.
"I understand that there's a lot of frustration out there," he said. "And I'll tell you, I've also been a little bit frustrated in this process. I wish our governor would do a little bit better job, quite frankly, of communicating with local elected officials."
Waller said he didn't know about the order until Polis announced it in his briefing.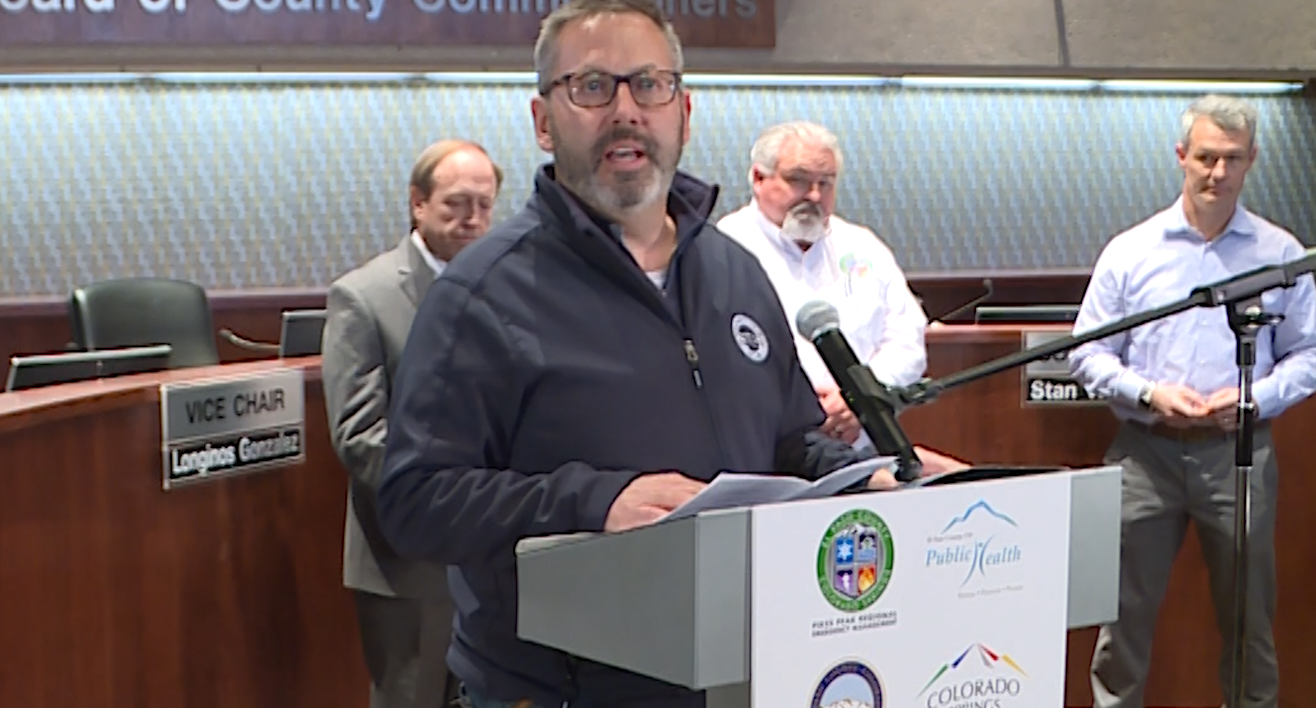 Suthers and Waller still intend to support Polis' decision, partly because area hospital officials believe it's the best way to limit the spread of the virus.
Dr. David Steinbruner, assistant chief medical officer at UCHealth Memorial Hospital, said local hospitals have plenty of beds to handle an expected increase in COVID-19 patients during the next few weeks.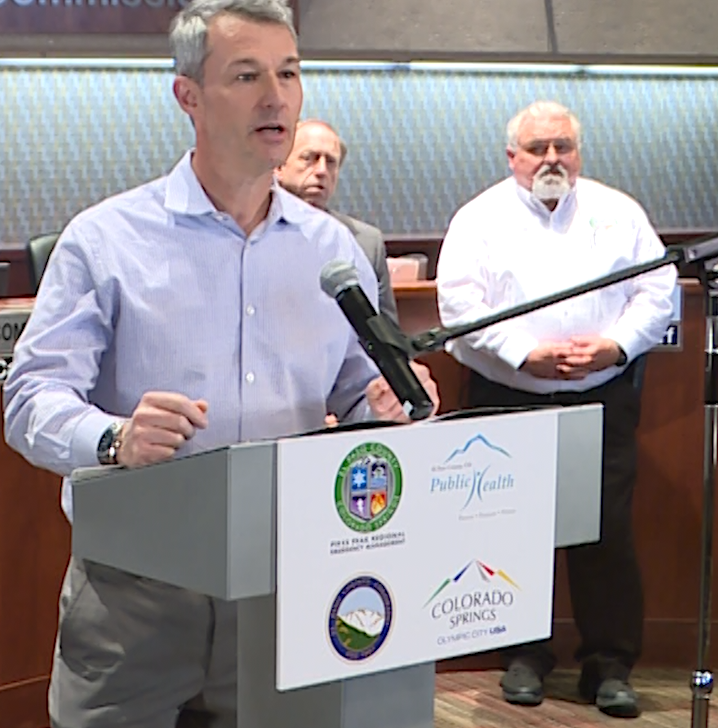 "There's a small portion of people in our society that will get very, very sick -- and that will overwhelm our hospitals," he said. "We're getting ourselves into a position where the hospitals are ready to take a surge of very critical patients, if possible."
Meanwhile, the city and county began closing playgrounds by posting signs and wrapping equipment in yellow caution tape, in an effort to keep kids from congregating in large groups and possibly contracting or spreading the virus.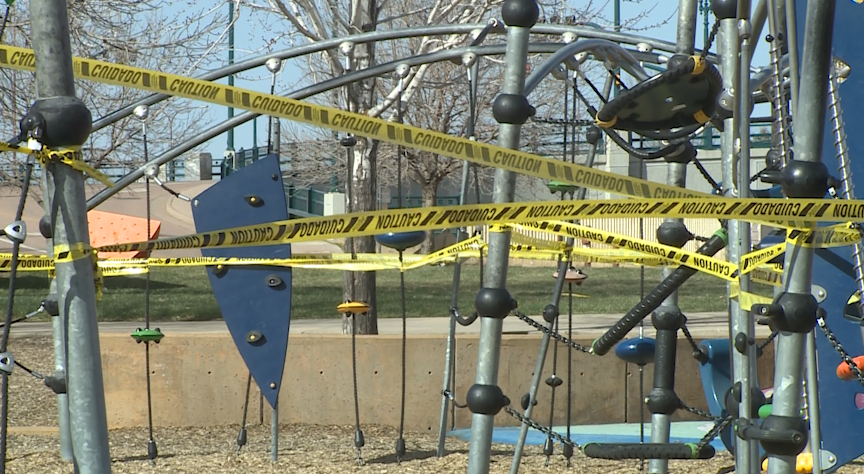 Parks in the area, however, will remain open and be patrolled regularly by police and park rangers to prevent groups from having 11 or more people.
Suthers said he and local leaders hope to avoid stronger enforcement measures in the future by relying on citizens to voluntarily comply with the order.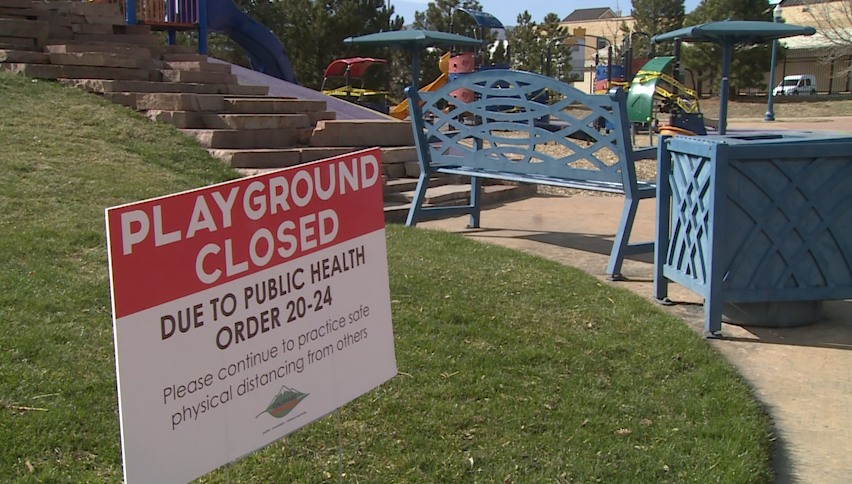 Police said calls for service have decreased recently, and because more people are staying home during the crisis, crimes such as auto theft and burglary could drop.
Thursday's briefing comes after the news that two more people in El Paso County with COVID-19 have died, bringing the total number of deaths in the county as of Thursday to 7.
Watch the entire briefing below: